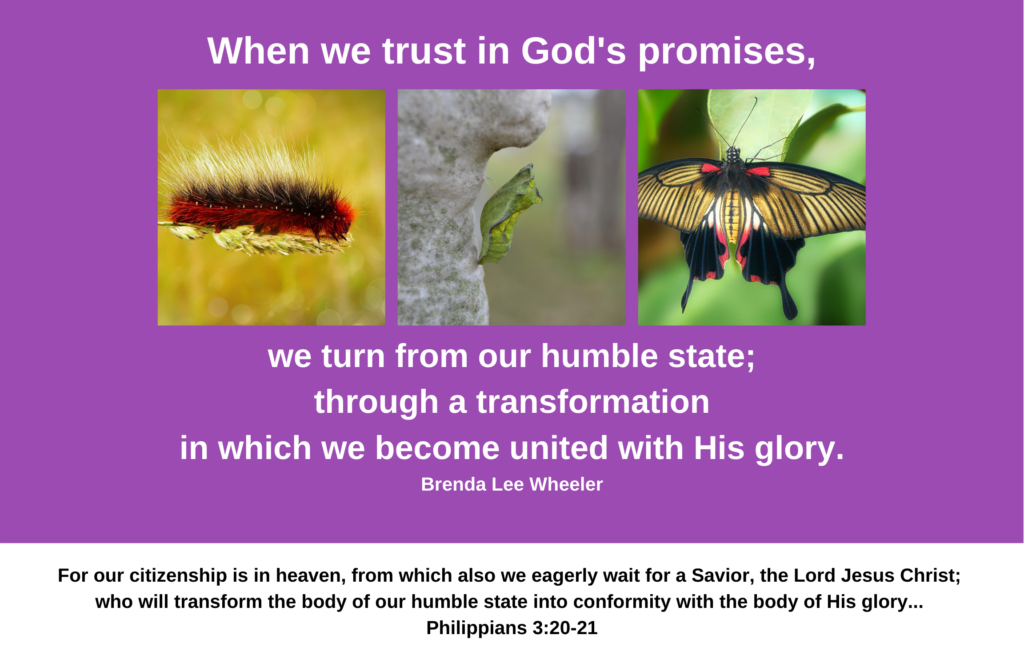 Brenda Wheeler has a heart for people who suffer from the hurts brought to each of us simply because we are in this world. We each have a unique story; yet, it isn't so unique in that the pain we each experience is real. Through sharing her own story, to sharing stories of people throughout the world, Brenda encourages others to never give up hope; motivates people to continue to press on and move forward; and provides messages of hope brought about through God's love, mercy, and grace.
If you are searching for ways to draw closer to God, you are in a good place. I pray that God will use this ministry as a tool to assist you in drawing closer to God; and to trust in His promises. When we trust in God's promises, we turn from our humble state (of humanness); through a transformation in which we become united with His glory.

May you find what you need in these pages. May God bless you today and always!