Article 1 in a weekly series: Spiritual Resolutions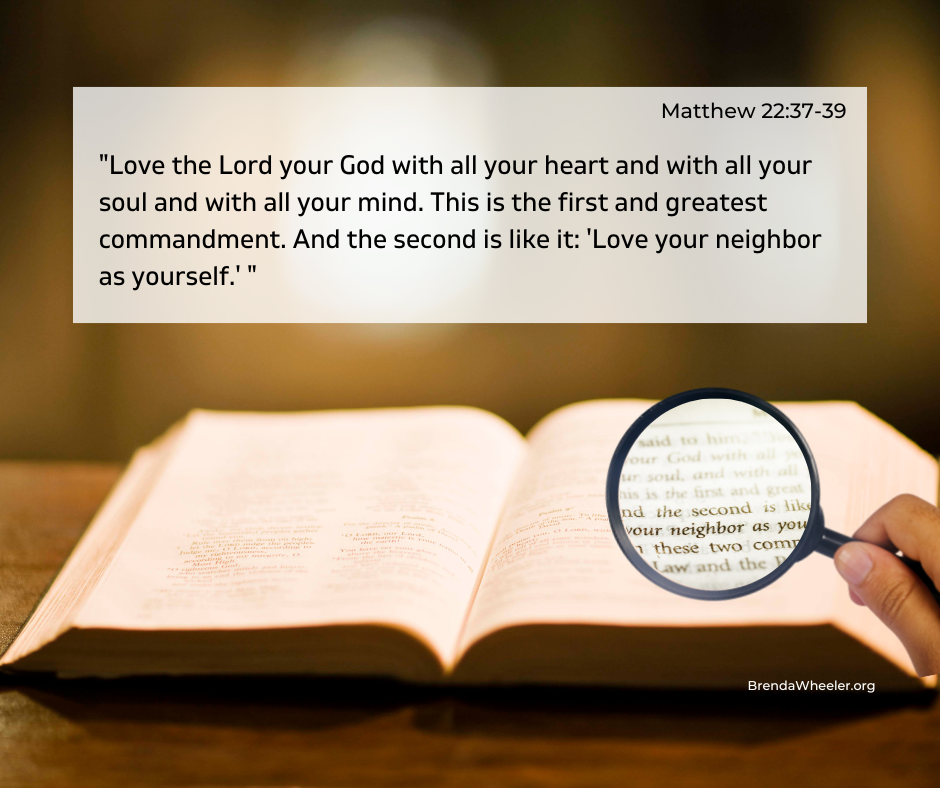 With the arrival of the new year, many of us make a new year's resolution. These resolutions are generally focused on things which will better ourselves in one way or another. For example, many people make a resolution that they are going to eat healthier, exercise more, incorporate more family time, and the like.
Within this same thought, Christians can utilize this time of year to make spiritual resolutions. These are resolutions associated with our spiritual side. The definition of resolution, according to Merriam-Webster Dictionary, is: "1) the act or process of resolving: such as 1c) the act of determining; 3a) something that is resolved; 3b) firmness of resolve."(1) The Cambridge Dictionary provides the definition of resolve as: "C1: solve – to solve or end a problem or difficulty; to decide – to make a decision formally or with determination."(2)
When we make a resolution, we are establishing an intention to make a change in the way we currently do something, striving to let go of 'bad' habits and create 'good' habits, desiring to make a difference in our own lives or the lives of others. Resolutions are a mindful decision ('resolve') to be better, behave better, or do better. This does not mean to say that the resolution is needed because we are a disreputable human being. But, rather, a spiritual resolution is needed to really look inside ourselves to discover where we currently are in life, and then to connect with God to discover where we are being called to make changes in our life.
The best guide for making a spiritual resolution is the Word of God. Throughout the Bible, we read about the prophesies of the Old Testament; and in the New Testament, the teachings Jesus Christ passed down to us through his Apostles.
There is a lot to search through in the Bible; so how do we decide where to begin our search for insight to making our spiritual resolution? I believe it makes sense to look to the most important law of God, which is the Great Commandments. Let's read Matthew 22:35-40:
"And one of them (a scholar of the law) tested him by asking, "Teacher, which commandment in the law is the greatest?" He said to him, "You shall love the Lord, your God, with all your heart, with all your soul, and with all your mind. This is the greatest and the first commandment. The second is like it: You shall love your neighbor as yourself. The whole law and the prophets depend on these two commandments."(4)
To reiterate, the most important law Christians are to follow is to love God with our entire being: our heart, soul, and mind. And, similarly, the second is to love our neighbor as ourselves. That is, when we love our neighbor just as we love ourselves, we give God the love He has commanded us to give to Him.
We cannot end this teaching on this statement. We must remember the final comment of Matthew 22, which is verse 40: "The whole law and the prophets depend on these two commandments."(4)
Now, let's turn to another passage which provides quite the same final statement, which is Romans 13:8-10:
"Let no debt remain outstanding, except the continuing debt to love one another, for whoever loves others has fulfilled the law. The commandments, "You shall not commit adultery," "You shall not murder," "You shall not steal," "You shall not covet," and whatever other command there may be, are summed up in this one command: "Love your neighbor as yourself," Love does no harm to a neighbor. Therefore love is the fulfillment of the law."(5)
To reiterate, all the commandments given by God "are SUMMED up" within one word, which is LOVE; and when we LOVE according to God's command, we fulfill the LAW. This is the evidence we present to God a how much we love Him.
This is why I believe we ought to begin our spiritual resolution process by focusing on the two Great Commandments. The love for God has been written about, or at least mentioned, within several passages of the Bible. If we do not have this LOVE for our neighbor, we are not giving to God the LOVE He commands us to give to Him.
Application from today's article: This week, spend time in prayer and discernment. Here is a sample guideline for those who have never done this type of prayer process:
1. Spend the first few minutes praising and worshiping God.
a. You may utilize Christian music, poetry, or other books of prayer. In prayer, quiet your mind.
b. This is a time for you to let God know of your love, adoration, admiration, and thankfulness.
c. Invite Holy Spirit to be present to you… "Come, Holy Spirit, Come".
2. When you feel ready to begin, ask God to be present as you read some scripture passages (some passages are provided below to get you started).
3. In your Bible, underline what popped out at you, or write them in your journal.
4. Ask God to highlight words to you as you read the passage another time.
5. Do step #3 following this re-reading.
6. Ask God your questions, and then in silence, listen for his responses. It is helpful and beneficial to journal this conversation out.
Example questions to get you started: Where am I good in loving my neighbor? In what area can I improve in loving my neighbor? Is there an area in my life which you want more of me? How can I serve you, Lord? Is there a person or a population you are calling me to love more? How do I begin, Jesus?
The scriptures provided within this article are a great starting point. Other passages to utilize as you ponder the commandments of love of God and love of neighbor are:
John 3:16-21
John 5:41-47
John 13:31-35
John 14:15-31
John 15:1-17
1 John 2:1-11,15-17
1 John 4:7-21
Colossians 3:5-17,23-25
Romans 14:1-23
Ephesians 4:1-32
2 Peter 1:3-11
If you complete the application from this article, I would enjoy hearing your experience. You may email me through the contact page.
Next week we will review the Corporal Works of Mercy as a tool for our spiritual resolution process.
May God shine His light, love, mercy, grace, and peace upon you.